Medicare Advantage Insurer Anthem Wants to 'Push Innovation Buttons' with Senior Living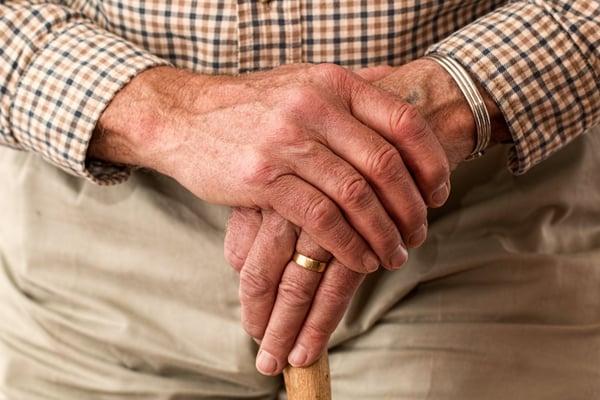 As senior living providers assess how they can seize new opportunities in Medicare Advantage (MA), they should consider one of the nation's largest insurance companies an interested potential partner.

Indianapolis-based Anthem Inc. is the largest for-profit managed health company under the Blue Cross and Blue Shield umbrella. It is also the most prominent insurer to announce benefits packages created under newly relaxed Medicare Advantage rules, which allow for coverage of non-skilled in-home care and other services.
The Centers for Medicare & Medicaid Services (CMS) first announced this MA policy change last April. In the months since, senior living operators have been contemplating what the change could mean for them, because the newly allowed benefits cover the sorts of services typically provided in settings like assisted living.
However, it's been unclear how insurance companies that offer MA plans might structure these benefits and when — and if — these insurers will start to offer this type of coverage.
Anthem has been one of the first insurance companies out the gate, announcing its new benefits packages in early October. These benefits, which take effect in 2019, could be tapped by plan members residing in senior living communities. And Anthem's speed in bringing these new offerings to market should be a signal to senior living providers that the insurance company wants to be on the leading edge of innovation. As part of that effort, Anthem is open to developing future benefits and business arrangements that are more tailored specifically to the senior housing sector.
"It's an open question for me, how do we work with these facilities in the future?" Martin Esquivel, vice president of Medicare product management at Anthem, told Senior Housing News. "Going forward, we want to push the innovation buttons and see what we can do together."
Anthem's offering
The new benefits offered by Anthem-affiliated health plans are branded "Essential Extras" in Georgia, Indiana, Kentucky, Missouri, Ohio, Virginia and Wisconsin;
"Everyday Extras" in Tennessee, Texas, and New Jersey; and the new benefits are not branded in Anthem's health plan affiliates in California or Arizona. They cover services such as food delivery, transportation, adult day center visits, installation of assistive devices in the home, and up to 124 hours of in-home non-skilled care. Individuals enrolled in plans with access to "Essential Extras" or "Everyday Extras" will need to choose one of the services offered in the package.
"The reason we could jump so quickly [and offer these benefits] is Anthem and its affiliated health plans are committed to offering plans that offer high-quality medical care and other social and support needs," Esquivel said. "We had a list we were already contemplating, and when the language came through, we were able to add to that list, pressure-test it all, and identify the items we knew we could deliver. Culturally, we were already there."
MA insurers have multiple incentives for offering these sorts of benefits. For one, they might build enrollment by differentiating themselves from competing plans, and give consumers access to services that they want. Insurers also could see bottom-line benefits through better cost control. For example, by covering transportation and in-home assistance with daily activities, Anthem might help prevent a beneficiary from missing doctors' appointments or experiencing a fall - and this in turn should cut down on costly hospital stays.
While the new benefits are most obviously tailored to people who are not living in institutional settings, there are certainly some MA beneficiaries who reside in independent living and assisted living communities, Esquivel acknowledged. Anthem does not track the exact number of its beneficiaries in senior living.
There might need to be some discussion among senior living residents, Anthem representatives and leaders at the senior living community about how to coordinate these newly covered services. For example, an assisted living apartment probably already has grab-bars and similar features installed, but a resident might tap the new MA benefit to get a particular type of toilet seat, Esquivel said. Similarly, a senior living community probably already provides some form of transportation, but a resident might want to supplement that through the new MA coverage. And if there are discussions to be had about residents using MA to pay for some services already being offered in senior living settings, Anthem is also open to those conversations.
"How do we innovate and leverage what [senior living communities are] offering their consumers today?" Esquivel said. "It could be as simple as a contracting arrangement where they bill [the insurer], or something much more innovative that we haven't thought of yet."
Anthem may need to 'get in line'
In light of expanding Medicare Advantage benefits, it's plausible that residents will be approaching senior living providers and saying, "I'm getting this [service covered] through my MA plan, so I shouldn't have to pay for it out of pocket," according to Anne Tumlinson, founder and CEO of Washington, D.C.-based health care consultancy Anne Tumlinson Innovations.
However, assisted living companies do not have to quickly reassess their fee structures in response to this move by Anthem.
https://seniorhousingnews.com/2018/10/25/medicare-advantage-insurer-anthem-wants-push-innovation-buttons-senior-living/
Additional Updates: