Med Adv Market Competition: 2021

Medicare Advantage market penetration is strong in 2020,and there's ample opportunity for growth in this segment with about 40% of the nearly 63 million people eligible for Medicare enrolled in M/A plans.

M/A commands a sizable share of the health care industry, providing coverage to over 25 million beneficiaries.

In the last three years, these plans collectively increased enrollment by approximately 5.2 million members.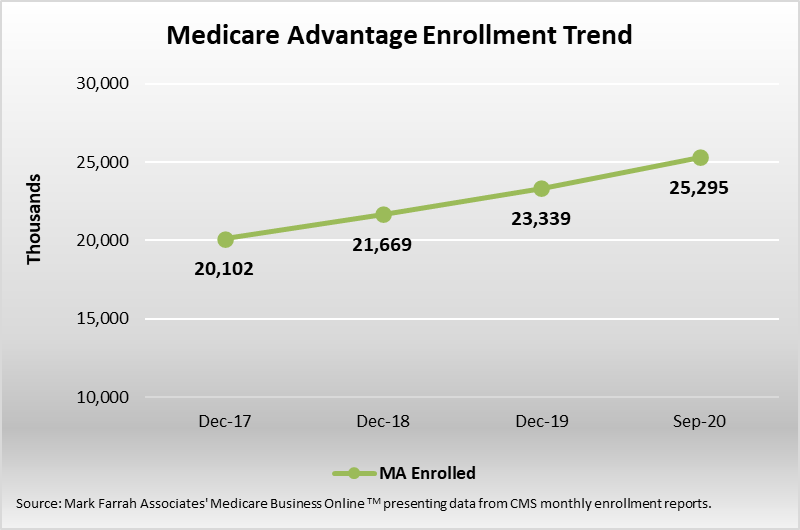 Many M/A plans and stand-alone PDPs continue to broaden supplemental offerings and coverage area for 2021.

According to CMS reports, Humana is marketing more M/A plans than any other insurer, with 571 distinct plans.

The insurer has expanded its M/A HMO plans into 125 new counties and has PPO plans in 98 new counties, serving about 3 million more M/A beneficiaries in 2021.