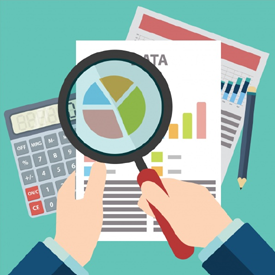 Long-Term Care in America:
Views on Who Should Bear the Responsibilities and Costs of Care
The AP-NORC Center's fifth annual Long-Term Care Poll explores how older Americans feel about the services and support in their community, the country's preparedness to meet the care needs of an aging population, and other attitudinal trends.
View the Report / Infographic
Results from the 2017 Long-Term Care trends poll find that two-thirds of Americans age 40 and older feel the country is not prepared for the rapid growth of the older adult population. The Associated Press-NORC Center for Public Affairs Research survey also finds that at the local level, less than half of older Americans say their community is doing a good job of meeting older adults' needs for nursing homes, assisted living facilities, and home health care aides to provide long-term care. Additionally, a majority of older adults say they would like the federal government to devote a lot or a great deal of effort this year to helping people with the costs of ongoing living assistance.
The population of Americans age 65 and older is growing at an unprecedented rate. In 2014, there were 46.2 million adults age 65 and older, and this number is expected to more than double to comprise about 98 million older adults by the year 2060. The majority of these older adults will require at least some support with activities of daily living as they age—things like cooking, bathing, or remembering to take medicine.
Five Things You Should Know From The AP-NORC Center's 2017 Long-Term Care Poll:
Among adults age 40 and older:Two-thirds feel the country is not prepared for the rapid growth of the older adult population.
More than half believe that Medicare should be responsible for paying the costs of long-term care.
More than 3 in 4 favor tax breaks for family caregivers, to encourage savings for long-term care, and for purchasing long-term care insurance.
As in prior years, a majority (67 percent) say they have done only a little or no planning at all for their own care needs.
Majorities of Democrats, Republicans, and independents support paid family leave programs and other policies to help caregivers.
Source: http://www.longtermcarepoll.org/Pages/Polls/Long-Term-Care-in-America-Views-on-Who-Should-Bear-the-Responsibilities-and-Costs-of-Care.aspx
Additional Updates:
New: Excelerate your business with our new AgentXcelerator Platform - View

Hot: Medicare Advantage commissions see another increase for 2018 enrollments - View

Part D spending eclipses all other areas - View

New Medicare cards offer greater protection for millions of Americans - View

Medicare.gov has lots of great info for you and your clients - View

Express: Mutual of Omaha weekly updates - View

VALUES quote of the week - View

Skyrocket your Med Supp sales by selling online - View

Free Med Supp online quoting tool for PSM agents - View