Life Insurance Sales: August 2020
LIMRA tracks monthly sales in order to provide continuing insight into the COVID-19 pandemic's impact on individual life sales and applications.

Sales in August (the most recent month for which information has been compiled) continued the positive trend from July with a 4% increase in premium and 8% increase in policy sales.

Policy growth was driven primarily by large, direct-to-consumer carriers.

Monthly Sales Growth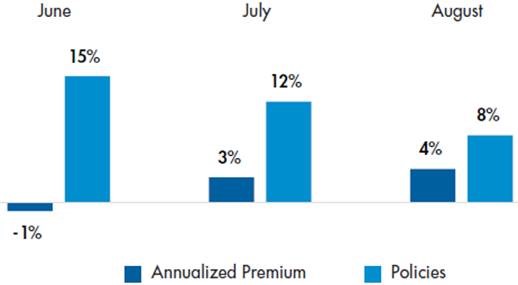 Sales Growth by Product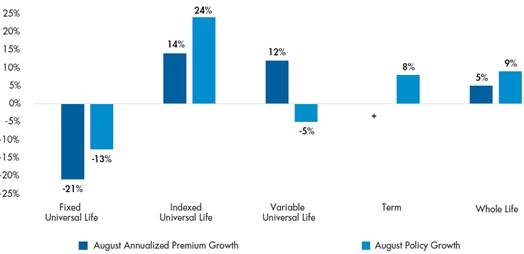 Premium growth was driven by indexed universal life, which lead on both a growth rate and overall dollar increase basis.

IUL premiums were driven by a one-time occurrence for one carrier and a new product introduction.

Two participants dropped their IUL product this year. Overall, just under half of IUL companies had a premium increase in August.

IUL policy gains were more widespread. VUL and whole life premiums also increased in August.

On a policy basis, term and whole life also increased.
August Premium Growth Range by Product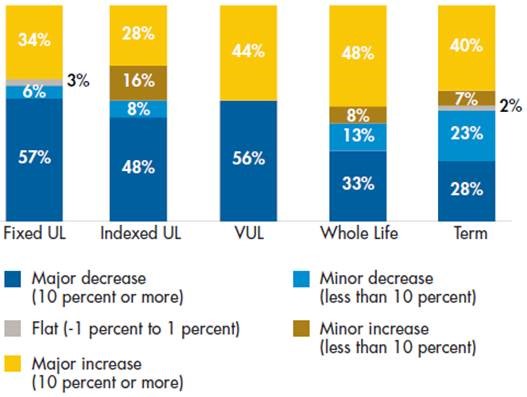 August Policy Growth Range by Product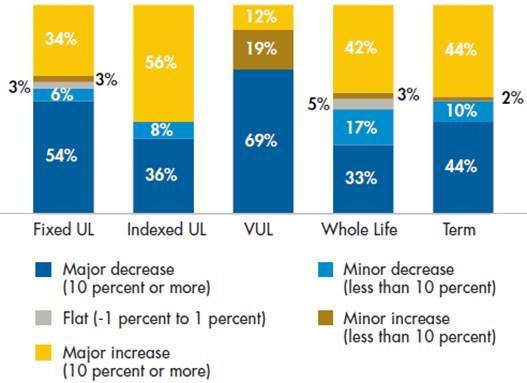 August applications were up 6%, however less than half of participants reported an increase over August 2019.

Applications increased for all products except fixed universal life and variable universal life.

For companies able to respond, face-to-face application submissions dropped off in August after increasing in July while online/mobile applications continue to do better.

Face-to-face channels fared slightly better than in previous months, with a slightly higher percentage experiencing an increase.