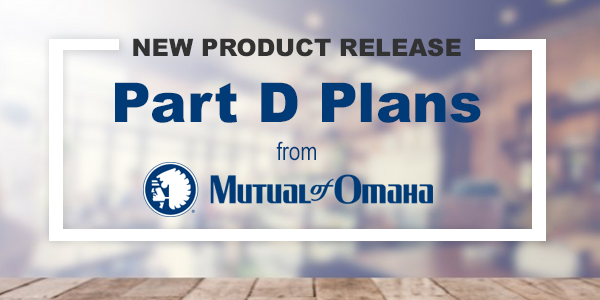 Offer Competitive Part D Prescription Plans from a company your clients will know and trust
A leader in senior health solutions, Mutual of Omaha will offer Medicare Part D prescription drug plans to seniors across the country, the company announced. Medicare Part D plans will be available in 49 states beginning with the 2019 plan year.
Two Part D plans – the Mutual of Omaha Rx Value plan and the Mutual of Omaha Rx Plus plan – will be introduced in conjunction with the Medicare open enrollment period that begins on Oct. 15.
Request details today and make sure you have this competitive PDP product available this AEP.
Additional Updates:
Medicare Advantage / AEP Updates: