Insurers' Profits Rising Amid COVID-19


The global catastrophic health crisis is, at least temporarily, a good financial opportunity for health insurance companies, according to the most recent results of some major players.

They've made extra profits thanks to C-19, with some companies even doubling their profits.

Major insurers have been able to avoid paying for major surgeries and other complex procedures while people have stopped visiting their local doctors in recent weeks; that led to a drastic increase in net income for most health insurance companies between Q2 of last year and Q2 of 2020, with a selection compared on this infographic.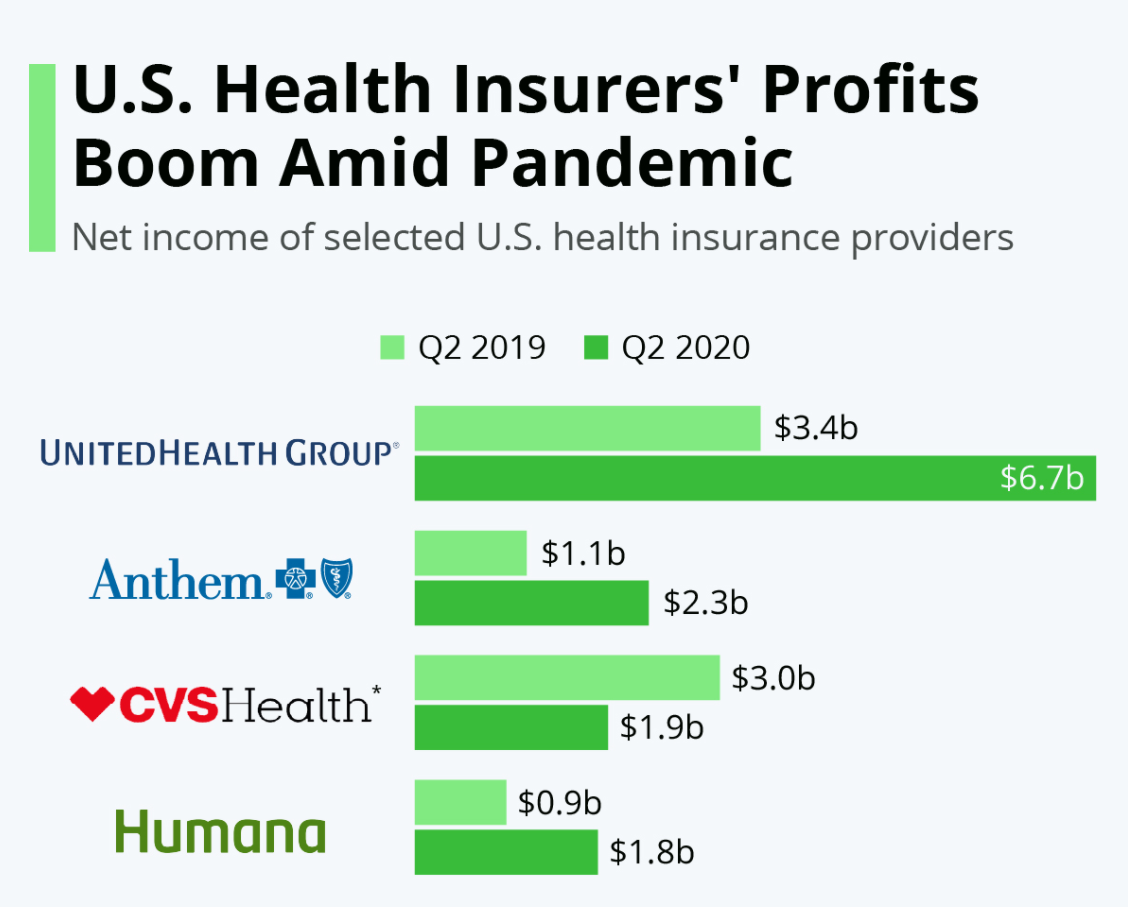 UnitedHealth Group doubled its income from $3.4 billion to $6.7 billion with Anthem's also growing by a similar percentage, climbing from $1.1 billion to $2.3 billion.

CVS Health owns insurance provider Aetna as well as several other brands including pharmaceutical companies – it added an extra billion dollars in net income in Q2. Humana also posted large numbers with a net income of $1.8 billion vs. $940 billion for Q2 2019.

SOURCE