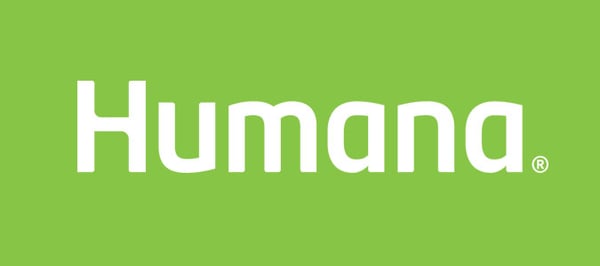 The Bold Goal program has improved population health for Humana Medicare Advantage members since 2015.
By Jessica Kent – HealthPayerIntelligence – April 25, 2019
Medicare Advantage members living in Humana's seven original Bold Goal communities have seen an improvement in population health, with these individuals experiencing a 2.7 percent reduction in their Unhealthy Days since 2015, according to Humana's 2019 Bold Goal Progress Report.
Humana's Bold Goal program aims to improve the health of the communities it serves 20 percent by 2020 and beyond. Since the program began, Humana has used the CDC's health-related quality of life measurement, known as Healthy Days, to track and trend progress.
Healthy Days takes the whole person into account by measuring self-reported physically and mentally unhealthy days over a 30-day period. The healthy days measurement aligns with the Bold Goal's aim to address individuals' physical well-being, along with the social determinants of health, such as food insecurity, loneliness, and social isolation.
San Antonio, the first Bold Goal community, is halfway to its 20 percent healthier goal, with members in this area experiencing a 9.8 reduction in unhealthy days. Humana worked with community organizations, physician practices, and others to screen 500,000 members, employees, and patients for social determinants of health in 2018, leading to the gains in everyday wellness.
The report stated that on average, a Humana Medicare Advantage member who is food insecure may experience 26.6 unhealthy days, while Medicare Advantage members who experience loneliness may see an average of 24.4 unhealthy days.
Humana noted that of those experiencing food insecurity, 66 percent have to choose between food and medical care. Food insecure members are also 50 percent more likely to be diabetic and 60 percent more likely to have congestive heart failure.
Those experiencing loneliness and social isolation are four times more likely to be re-hospitalized within a year of discharge, and 64 percent more likely to develop dementia.
These non-clinical influences can also have detrimental effects on mental health. For those Bold Goal communities that did not see significant improvements in population health, Humana stated that one of the contributing factors was a higher number of mentally unhealthy days versus physically unhealthy days.
"Throughout the country, we are seeing a rise in mental health concerns as well as loneliness and social isolation, especially in our aging adult population. In fact, since the 1980s, the rates of loneliness in adults over the age of 45 have doubled," said Caraline Coats, Vice President of Bold Goal and Population Health Strategy.
"With the knowledge that mentally unhealthy days and new membership are driving many of our results, several of our Bold Goal communities are looking at ways to address this growing need. We've already seen efforts emerge in Tampa Bay, New Orleans and Louisville."
In Louisville, Kentucky, the Louisville Health Advisory Board's Behavioral Health Committee trained more than 2200 volunteers in emergency response techniques designed to prevent suicide.
The Tampa Bay Bold Goal Health Collaborative has also been focused on addressing the behavioral health needs of members, partnering with mental health professionals, faith-based organizations, and other stakeholders.
In addition to the social determinants of health, the Bold Goal program aims to improve population health by managing chronic conditions. Nearly 77 percent of Americans aged 65 or older are living with two or more chronic conditions, the report said, making chronic disease management imperative for overall health.
"A large part of Humana's focus is to help people living with multiple chronic conditions improve their health, which requires an integrated approach," said Bruce D. Broussard, Humana's President and CEO.
"The Bold Goal is not just our north star; it's a quantitative way for us to address the holistic needs of multiple populations, and to measure our progress. This year's report reflects our track record of success in managing chronic conditions over time. Given current demographic trends, we expect to see continued demand for a support structure that addresses social needs, along with clinical ones."
In Knoxville, Tennessee, the Knoxville Health Advisory Board has focused on addressing diabetes, which has led to positive trends for low-income Humana Medicare members. These individuals experienced a 2.9 reduction in unhealthy days in 2018.
Going forward, Humana and its Bold Goal communities will continue to address the many factors that influence well-being, with an understanding of the important roles physical, mental, and social elements play in members' overall health.
"The social barriers and health challenges that our Medicare Advantage members and others face are deeply personal," said William Shrank, MD, Humana's Chief Medical Officer.
"This requires us to become their trusted advocate that can partner with them to understand, navigate and address these barriers and challenges. With Healthy Days as our barometer, we are able to track and trend population health, measure outcomes and triage members in unique ways to the resources they need."
Source: https://healthpayerintelligence.com/news/humana-sees-population-health-gains-for-medicare-advantage-members
Additional Updates: