How to Deal with Difficult Customers
Bill Gates once said,
"Your most unhappy customers are your greatest source of learning."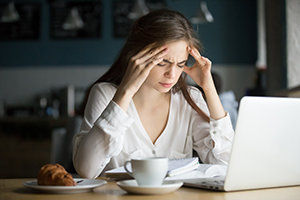 Although you can learn a lot from an unhappy customer, a big part of running a successful business is keeping long term, happy customers.

When your customers are happy your business will grow. When they are not, you may start to have problems.

There are many different types of difficult customers you may encounter. Some may just require more information. Some may just be rude and disrespectful.

Whatever the situation, it's important to know how too deal with anything that arises.

Below, is an Infographic from Fundera that lays out nicely how to respond to a number of different types of difficult customers.

Always try to learn from each of your experiences. If a customer responds to your efforts positively, learn from that experience so you can do it again.

If a customer just wouldn't come around, remember that too. If you can identify that type of customer sooner, you can save yourself time and frustration in the future.

Just remember, if you are not able to connect with the customer and turn things around quickly, you are likely eating into your bottom. Don't wait too long before cutting your losses.