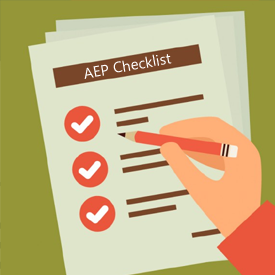 Are you ready yet?
The start of Medicare's Annual Election Period (AEP) – Oct. 15-Dec. 7 – is just over a month away, meaning agent preparations are well underway to make sure they will hit the ground running and processes will run smoothly so as to not lose valuable time.
It's a stressful, pressure-packed time of year for agents in the senior market who can't afford mistakes that force them to take finite time away from selling to deal with issues, or not having a solid strategy in place to ensure their time is being spent efficiently.
This being the case, Insurance Forums asked top executives from some of the leading IMOs/FMOs in the senior market to share some of their insight and advice about key topics to be aware of and how agents be as prepared as possible in advance of AEP.
We want to give a special thanks to Craig Ritter of Ritter Insurance Marketing, Josh Vandenberg of Precision Senior Marketing, JoAnn Wray of Senior Marketing Specialists and Ryan Kimble of Agent Pipeline, Inc., for taking the time to provide their unique perspective (please see bios for all four execs at the end of this article). Here in Part I we share their responses about opportunities, potential obstacles and advice for dealing with the stress that goes along with AEP planning and execution. In Part II on Thursday, they'll cover the value of hired help, specific ways they are helping their agents prepare for the coming rush, and what would constitute a successful AEP when Dec. 8 rolls around.
Things to do prior to October 1st:
Getting certified/contracted with all needed carriers and plans - link
Familiarity with new plans entering the market - link
Adhering to CMS compliance and marketing guidelines - link
Making sure all necessary supplies are on hand
Please click the below link to read the full article.
Additional Updates: