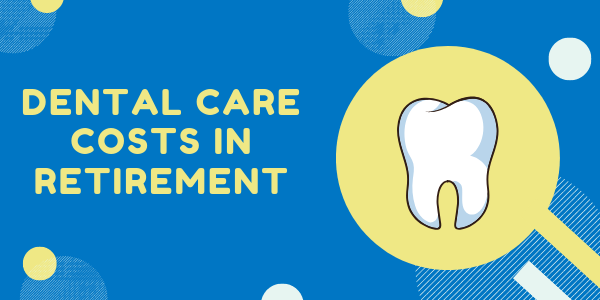 The vast and growing untapped source of service and sales
Oral health is an integral part of overall health, but its importance to overall health and well-being often goes unrecognized. Untreated oral health problems can lead to serious health complications. Having no natural teeth can cause nutritional deficiencies and related health problems. Untreated caries (cavities) and periodontal (gum) disease can exacerbate certain diseases, such as diabetes and cardiovascular disease, and lead to chronic pain, infections, and loss of teeth. Lack of routine dental care can also delay diagnosis of conditions, which can lead to potentially preventable complications, high-cost emergency department visits, and adverse outcomes.
Medicare, the national health insurance program for about 60 million older adults and younger beneficiaries with disabilities, does not cover routine dental care, and the majority of people on Medicare have no dental coverage at all. Limited or no dental insurance coverage can result in relatively high out-of-pocket costs for some and foregone oral health care for others. This brief reviews the state of oral health for people on Medicare. It describes the consequences of foregoing dental care, current sources of dental coverage, use of dental services, and related out-of-pocket spending.
Key Findings
Almost two-thirds of Medicare beneficiaries (65%), or nearly 37 million people, do not have dental coverage (Figure 1).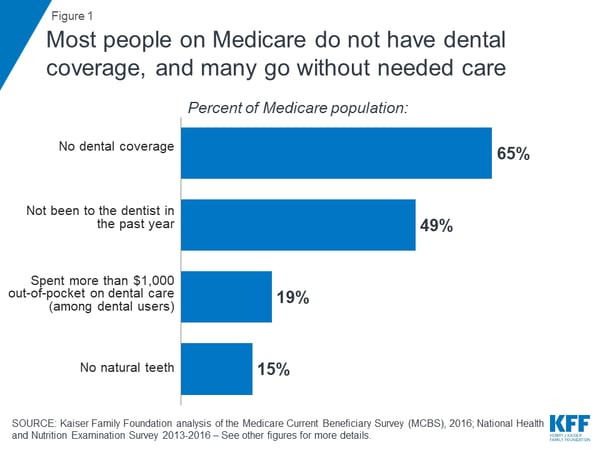 Almost half of all Medicare beneficiaries did not have a dental visit within the past year (49%), with higher rates among those who are black (71%) or Hispanic (65%), have low incomes (70%), and are living in rural areas (59%), as of 2016.4
Almost one in five Medicare beneficiaries (19%) who used dental services spent more than $1,000 out-of-pocket on dental care in 2016.

PSM offers our agent a wide range of dental companies and plans for our agents to represent. The need is clearly there, so don't miss out on helping your clients and put a little extra cash in your pocket as well.
Image: www.Canva.com
Additional Updates: