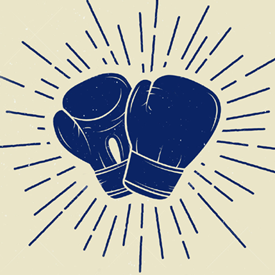 (Bloomberg) — Simmering tensions between Anthem Inc. and Cigna Corp. exploded Tuesday as Cigna sued to end their $48 billion deal, and Anthem moments later said it would fight to keep the merger alive.
The clash came just hours after the other U.S. health insurance megadeal, a $37 billion tie-up between Aetna Inc. and Humana Inc., ended peacefully with the companies mutually deciding to walk away from their agreement.
Related: Judge blocks Anthem-Cigna merger
Cigna, as part of its lawsuit against Anthem, is seeking a $1.85 billion breakup fee, plus $13 billion in additional damages it says are owed after "the path for regulatory approval of the transaction was fatally compromised" by the larger insurer.
Anthem called the move "invalid" and said it had already extended the time the two companies will have to complete the takeover to April 30. The merger was blocked by a federal judge last week, though Anthem has said it would seek an expedited appeal of the ruling.
The fact that the two tie-ups were called off on Valentine's Day wasn't lost on analysts.
"Valentine's Day is turning out to be the day of broken mergers," Evercore ISI analyst Michael Newshel wrote in a note to investors titled "breaking up is hard to do."
A settlement between Anthem and Cigna is still "the most likely (and best) outcome," said the analyst, who recommends holding Cigna stock. "Ultimately we view the latest developments as posturing in what comes down to a legal fight over the breakup fee."
Related: Aetna and Humana break up
'Contentiousness'
Tensions between Cigna and Indianapolis-based Anthem have been evident since before the Justice Department sued in July to stop the merger, which the government said would reduce competition and reduce choice for consumers. At a court hearing in August, an Anthem lawyer said there was " contentiousness" with Cigna and that the smaller insurer intended to walk away after the deadline rather than extend the effort.
In her ruling last week rejecting the tie-up, U.S. District Judge Amy Berman Jackson cited the discord between the insurers as "the elephant in the courtroom." Cigna didn't join in Anthem's appeals court filing
The bad rapport between the insurers stems from even before the deal was struck in July 2015. Cigna had rejected Anthem's initial overtures, in part over a dispute about what role Cigna Chief Executive Officer David Cordani would have at a combined firm.
Cigna, based in Bloomfield, Connecticut, rose 0.6 percent to $146.68 at the close in New York. Anthem's shares declined 0.1 percent to $163.32.
The end of the Aetna-Humana transaction — and potentially the Cigna-Anthem merger down the road — leaves some of the U.S.'s biggest insurers free to make new deals or spend billions on buying back their own shares.
The case is Cigna Corp. v. Anthem Inc., 2017-0109, Delaware Chancery Court (Wilmington).
Source: http://www.lifehealthpro.com/2017/02/15/cigna-faces-off-with-anthem-escalating-fight-by-en
Additional Updates:
Express: Mutual of Omaha weekly product updates

-

View

VALUES Quote of the week

-

View

Skyrocket your Med Supp sales by selling online

-

View
Free Med Supp online quoting tool for PSM agents -

View