Cigna closes $67B Express Scripts acquisition, promising affordability and choice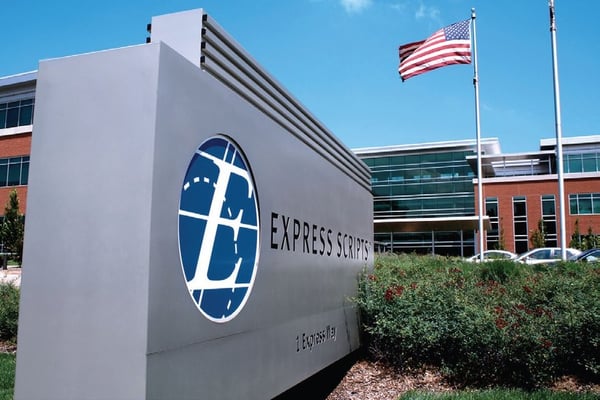 Express Scripts is now part of Cigna after the $67 billion acquisition closed on Thursday. (Express Scripts)
By Evan Sweeney – FierceHealthCare – December 20, 2018
Cigna officially absorbed one of the largest pharmacy benefit managers in the country on Thursday, closing its $67 billion purchase of Express Scripts.
The acquisition gives Cigna significant leverage in a market in which insurers are increasingly partnering, acquiring or being bought by PBMs. With Express Scripts under its wing, Cigna joins CVS, UnitedHealth and Humana and Anthem as the primary vertically integrated powerhouses in the insurance industry.
Combined, Cigna and Express Scripts brought in more than $141 billion in revenues in 2017. In a statement, Cigna said the merger will "dramatically accelerate the number and breadth of value-based relationships."
"Today's closing represents a major milestone in Cigna's drive to transform our healthcare system for our customers, clients, partners and communities," Cigna President and CEO David M. Cordani said in a statement.
Additional Updates: