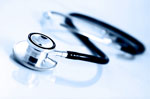 At the end of last month, the Centers for Medicare & Medicaid Services (CMS) announced that Medicare payments for hospice care will increase by 1.4% in 2010. The National Hospice and Palliative Care Organization (NHPCO) stated on August 3 that the announcement is a victory for hospice providers who have been long battling against the elimination of the budget neutrality adjustment factor (BNAF).
For those of you not familiar with the subject, the elimination of the BNAF will substantially cut Medicare's payments for hospice care. This primary reason for the cut provided by CMS is that it improves financial stewardship of the Medicare Trust Fund.
Originally, the Medicare hospice reimbursement cuts associated with the elimination of the BNAF were to occur in 2 years, but the new ruling spreads these cuts out over seven years. The BNAF will be reduced by 10% in FY 2010, and by 15% each year from 2011-2016. Despite the small victory, the NHPCO plans to continue the fight to completely reverse the decision to eliminate the BNAF.
According to the CMS, the hospice payment increase is due to a 2.1% increase in one of its indicators of input price increases, offset by a 0.7% decrease in payments to hospices in accordance with the policy to phase out its wage index budget neutrality adjustment factor. Additionally, the CMS considered the current, harsh economic condition of the hospice care market, and the increasing demand for improved access to such services.
Sources: CMS, Senior Journal