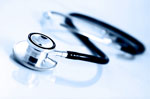 Doctors across America will see their Medicare payments cut by 21.5% starting January 1, 2010 if a proposal by the Centers for Medicare and Medicaid Services (CMS) is passed. CMS is also proposing to remove physician-administered drugs from the formula used to calculate Medicare's fee schedule for doctors.
The latter proposal is backed by the American Medical Association. AMA president J. James Rohack claims such changes to the Medicare physican payment formula are "...a major victory for America's seniors and their physicians."
The 21.5% cut in 2010 will occur unless Congress strikes down the proposal as it has in the past. The large cut is a result of the sustainable growth rate (SGR) factor in the Medicare payment formula, and from Congress stalling earlier proposed payment cuts.
As an example of what could happen under the cuts, the Michigan State Medical Society estimates that physicians in the state could lose roughly $610 million in 2010. Furthermore, in a 2008 survey the society found that 12% of doctors in the state would stop seeing medicare patients, 44% would decrease the number of Medicare patients they saw, and 40% would see still see the normal amount of Medicare patients, but have to cut investments in staff, technology, or quality improvement efforts. The remaining 4% said it would have no effect. Stay tuned for the decision.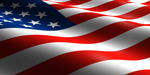 HAPPY 4TH OF JULY!
Precision Senior Marketing will be closed beginning at noon on Thursday and all day Friday. Operations will resume as normal on Monday, July 6. Have a great holiday weekend!