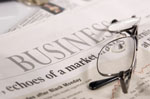 According to the Associated Press, the Treasury department has decided to provide roughly $22 billion in Troubled Asset Relief Program (TARP) funds to six life insurers that include: The Hartford Financial Services Group Inc., Lincoln National Corp., Allstate Corp., Ameriprise Financial Inc., Principle Financial Group Inc., and Prudential Financial Inc.
Thus far, the only specified amounts made public are that The Hartford can receive up to $3.4 billion, and Lincoln National has been approved for $2.5 billion. These funds will be used to purchase illiquid assets that have wreaked havoc with the aforementioned insurers' investment portfolios, as well as provide the necessary capital levels to avoid expensive downgrades from ratings agencies. Though the TARP wasn't originally intended to include life insurers, TARP officials believe that since life insurers own 18% of all corporate bonds, providing them with assistance is consistent with the program's goal of correcting credit markets.
The news that such insurers were eligible to receive TARP funds rallied insurance stocks from their low point on March 6. Now that the funds have been officially approved, stock prices of the aforementioned insurers have begun to increase and will most likely continue to do so going forward. Currently, the TARP fund in general has about $110 billion left (out of $700 billion) according to Treasury Secretary Timothy Geithner.
It will be interesting to see how the aforementioned companies perform compared to other insurers who either rejected or were denied TARP funds, such as MetLife and Genworth Financial respectively. This begs the question: Do companies receiving TARP funds have an unfair competitive advantage? Granted, TARP funds are like any other type of loan that has to be paid back, but considering that such loans couldn't have been obtained in the free market, it could be perceived as disrupting the natural competitive environment. Regardless, receiving TARP funds isn't a free get-out-of-financial-jail pass, so the most important factor will be what these companies do with the money and how they manage their financial recoveries. It looks like only time will tell if this is a justified expenditure of our tax dollars.