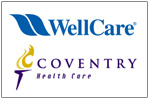 2010 continues to shape up as the year of change, as this week saw both Coventry Health Care Inc. and WellCare Health Plans, Inc. announce the end to their Medicare Advantage private fee-for-service (PFFS) contracts as of January 1, 2010. Both companies cited the Obama administration's policy to cut payments to Medicare Advantage insurers as the primary reason, as well as a government mandate that such insurers will need to develop networks starting in 2011.
428,000 customers now need to find new coverage. Currently, Coventry has 318,000 customers under its PFFS Medicare Advantage plan, while WellCare has 110,000 under its plan. It will be interesting to see if other PFFS Medicare Advantage providers will attempt to pick up these customers, or drop their own PFFS plans due to the significant increase in costs caused by new government polices.
If you are, or were, an agent of one of these customers, what do or would you recommend as the best course of action? Should they stay with a similar plan, but with a different provider, change to another plan with the same provider, or change to another plan with a different provider?
If you're an agent contracted with PSM to offer Coventry's Medicare Advantage products and need advice on what to recommend, call us at 1-800-998-7715.