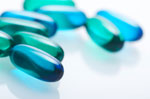 The Centers for Medicare & Medicaid Services (CMS) on Tuesday, March 31, 2009, announced that Medicare Advantage plans that have 10 or fewer beneficiaries will be terminated to reduce confusion among consumers, and that insurers are now required to cap out-of-pocket charges.
According to the Wall Street Journal, if insurers don't cap annual out-of-pocket expenses at $3,400 or less, or if they charge more than traditional Medicare for services, then the government will request that other charges be reduced. Additionally, sick, low income beneficiaries cannot be charged more than what they would contribute under traditional Medicare.
With regard to prescription drugs, CMS now prohibits the practice among Medicare prescription drug plans that charge both a higher co-payment for brand-name drugs, and the difference between the cost of the brand-name drug and a generic version. Beneficiaries can no longer be charged for the latter. Drug plan providers are also required to provide more detailed and easily understood information about coverage gaps where the beneficiary must pay 100%. CMS also stated that it will create an incentive program that will encourage plans that are focused more on preventative care. Stricter audits of Medicare Advantage plans and prescription drug plans will follow.
CMS director Jonathan Blum went on record to state that these changes are being implemented to reduce confusion and increase transparency for consumers. These changes are just the first of many to come from the Obama administration.