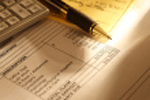 Bloomberg has a very interesting, in-depth article describing how Medicare's auditing process is leading to much higher costs for many beneficiaries. The article opens by using Larry Barrows as an example. Larry spent eight days in a hospital to treat injuries from falling and was billed $36,000 that normally would be reimbursed. The problem was that Larry was classified as under observation during his stay and never admitted.
As many of you already know, beneficiaries classified as under observation incur 20% co-payments that aren't required under admitted status. In addition to his eight day stay, Larry also needed three months of rehabilitation. Medicare didn't cover this aftercare because the hospital didn't classify him as inpatient.
The reason the hospital didn't admit Larry is because it extended the use of the observation status to avoid being challenged by Medicare auditors on whether Larry should be classified as an inpatient or outpatient. Since inpatients are more costly to Medicare, auditors watch these cases very closely. If these cases are deemed inappropriate by the auditor, Medicare doesn't pay the hospital. According to a representative for the Centers for Medicare and Medicaid Services, this extended use of the observation status should not be occurring, as it is meant for only the first 24-48 hours.
The article cites Nora Super, director of government relations for AARP, as saying "Certainly, hospitals will have an incentive not to admit people if they're going to be penalized." She also goes on to say the extended use of the observation classification may lead to higher costs, lower quality, and reduced access to aftercare for Medicare beneficiaries.
For the full article follow this link