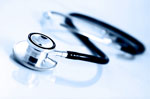 According to a study published in PLoS Medicine, the government's plan to implement a pay-for-performance system for Medicare would lead to greater inequality among hospitals in rich and poor areas. The study analyzed 2,700 hospitals from 2004 to 2007. Each hospital was assigned a baseline score based on a number of factors in accordance to the system the government is planning to use. The report found that hospitals in richer areas received better baseline scores than those in more disadvantaged areas. The report concluded that in general, hospitals' performance increased over time with a pay-for-performance system, but the benefits and level of performance increases were much smaller for hospitals in disadvantaged areas.

The reason for this according to the report is that the pay-for-performance system gives hospitals with lower baseline scores less credit for performance improvements. So hospitals in disadvantaged areas must essentially achieve greater improvements than "richer" hospitals to receive the same amount of payments from the government.

The problem of course is that poorer hospitals have fewer resources to start with, so it is very difficult for such hospitals to close the performance gap with their better funded competition. Those hospitals with greater resources will have better performance thereby receiving the majority of government funding.

The report states that the Centers for Medicare and Medicaid Services has acknowledged that pay-for-performance could worsen the disposition of resource-strapped hospitals, but has taken a wait-and-see approach to see if that will be the case. For more information on the report click here.
New National Health Insurance Website Goes Live
If you haven't already heard, you may be interested in knowing that the Health and Human Services Department has launched HealthCare.gov that offers consumers a central place to learn about all their insurance coverage options. HHS Secretary Kathleen Sebelius announced yesterday that this site is the first central database of health coverage options, including Medicare, Medicaid, and the Children's Health Insurance Program. It also includes information from plan information from private insurance carries for small businesses and individuals. According to HHS, the new website offers billions of health care choices through its finder function. Check it out here.
SEC Investigates Major Home-Health Companies for Medicare Fraud


Amedisys, Inc., the largest U.S. home-nursing provider, and Almost Family, Inc., the fourth-largest, both recently announced that they are under investigation by the SEC. In May, following a Wall Street Journal article that identified irregular reimbursement patterns, the U.S. Senate Finance Committee said it was analyzing whether the home-nursing industry manipulated the number of visits made to patients to inflate government reimbursement payments. According to Businessweek, the recent announcements signal that the analysis is expanding and may even include more companies. With the announcements, most publicly traded home-health companies are seeing the value of their stock significantly decline.
Sources: KHN, NPR, Businessweek, Wall Street Journal, PLoS Medicine