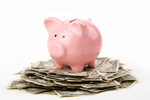 As part of a series of government spending cuts, President Obama today will announce that all federal agencies must create a national "do not pay list." The goal of this list is to reduce the likelihood and impact of fraud. The list will identify people and organizations whom are ineligible to receive government benefits, contracts, grants, and loans. The Treasury Department, General Services Administration, and Office of Management and Budget will work together to create a database of dead people, delinquent or jailed contractors, and other debarred or suspended firms.

In addition to contributing to the creation of the "do not pay" list, CMS will implement an online fraud-detection program that will keep a close watch on medical providers and conduct deeper background checks. According to the Washington Post, CMS made $65 billion in erroneous payments in 2009. Additionally, CMS must cut at least five percent from its budget to meet President Obama's budget cutting goals.

The Obama administration is also seeking out additional discretionary funding for the HEAT program. According to the Justice department and the department of Health and Human Services, the Health Care Fraud Prevention and Enforcement Action Team (HEAT) has experienced much success in fighting Medicare and Medicaid waste, fraud, and abuse in its first year. One highlight mentioned by the Justice department is that Medicare claims and payouts for medical equipment used in the home decreased significantly after HEAT arrested and prosecuted a number of criminals in South Florida where health fraud is rampant. The Obama administration wants to capitalize on the early success of the HEAT program by expanding it to a total of 20 teams by the end of 2012.

Still No Medicare Doc Pay Fix

"Tonight, every single Republican voted to give doctors a 21% pay cut," said Senator Harry Reid after the defeat of a recent bill on Thursday that contained provisions to delay Medicare reimbursement cuts and the extension of jobless benefits. Republicans and even several moderate Democrats are calling for the bill to be paid for with cuts to other government programs and won't vote for it until it is.
Recent Modernized Medicare Supplement Approvals


Sentinel Life's Plan N is now approved in California.
Gerber Life's Modernized Medigap Plans (excluding M & N) are now approved in California.
Sentinel Life Medigap Plan N now approved in Iowa.
Mutual of Omaha Modernized Medigap Plans N and M now approved in Florida.
For a list of plans in your state, see our modernized med supp approval chart.
Sources: Washington Post, Federal Times, AP