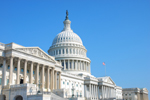 You may have read on other blogs that the doctor fix is in, but it's not. The House of Representatives voted last Friday on May 28 to freeze the scheduled Medicare payment cut until 2011, however the U.S. Senate failed to pass the bill before going on a week-long Memorial Day break.

The 21% Medicare payment cut took effect June 1, but the Centers for Medicare and Medicaid Services (CMS) ordered a temporary freeze on doctor payments, giving Congress time to retroactively approve the bill that freezes the cut.

In response the American Medical Association (AMA) launched a multi-million dollar series of advertisements that will appear in newspapers, radio, and television. The ads aim to pressure senators to pass the bill as soon as possible by criticizing them for taking a vacation while more than 40 million seniors and millions of health care providers are left worrying about the future of their healthcare and businesses respectively. The AMA also hopes to further its goal of getting the government to pass a permanent fix by changing the current Medicare payment formula. Such a fix would cost an estimated $250 billion over ten years, which is why the Senate continues to repeatedly delay the cuts rather than address the root cause of the problem.

Various news outlets, such as Reuters are reporting that some doctors are no longer taking new Medicare patients due to the volatility of the situation.

Ironically, the Medicare payment cut also impacts TRICARE (the health program for military families), as it utilizes the Medicare payment formula. Looks like our Senators celebrated Memorial Day a little too quickly.
The AMA has set up a web page titled "Medicare Payment Action Kit." You can view many different documents it has created on the whole issue. Check it out here.