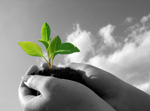 According to Mark Farrah Associates, a healthcare data aggregator and publisher, the number of newer policies issued over the last three years increased by 1.25% in 2009 when compared to the 2008 base. MFA reports that this continued growth of the Med Supp market is an encouraging sign for Medigap-based organizations looking to capitalize on the new modernized plans taking effect June 1, 2010.
The MFA article also provides other updated Med Supp information from 2009, such as breakdowns of Plan popularity (Plan F still rules), number of carries and plans, premium and claim amount comparisons, and overall carrier market share. Click here to view the article in its entirety.
Many Seniors not in the Best Medicare Advantage Plans
A study released by Avalere Health, a major consulting firm, reports that 47% of seniors on Medicare are in MA plans that rate three or two stars on Medicare's quality rating scale. Three stars equal medium quality, and two stars equal fair quality. Also, only 23% of seniors on Medicare were enrolled in four to five star rated plans. According to Avalere, these quality ratings will become much more important due to the new health care law passed, as Medicare payments will now be tied to quality. More specifically, beginning in 2012, the new health care law mandates Medicare to award bonuses to four star or better plans. Click here for the full article.
Independent Payment Advisory Board (IPAB) to Cap Medicare Spending
James Capretta of the Ethics and Public Policy Center says "Medicare spending is now officially capped." He points out that the IPAB, a 15-member independent panel appointed by the president and confirmed by the Senate, is responsible for enforcing an upper limit on annual Medicare spending growth. Mr. Capretta goes on to give a good, thought-provoking assessment of the impact the IPAB will have on the Medicare market.
He is generally against using payment cuts as a way of addressing Medicare's rising costs stating "Certainly, more of the same payment rate reductions will not do it. Medicare's chief actuary has already said that the payment cuts in the health reform law are unsustainable because they don't change the cost structure for those providing care. In a very real sense, seniors will be the ones holding the bag from these cuts when they can't access care due to a lack of willing suppliers." Read the full article here.