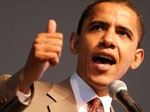 The health reform saga continues in Washington with a new, comprise proposal currently being assessed. For those of you who may not be aware, late last month President Obama unveiled a new $950 billion health care reform proposal that he and fellow Democrats believe to be a compromise, including several Republican solutions. Obama said the plan will be fully paid for and will reduce the deficit over 10 years by $100 billion.
The plan calls for the same things we've been hearing for the past year, such as insuring 45 million currently uninsured Americans and guaranteeing coverage for everyone. What is interesting is how President Obama wants to pay for all of it. Here is a list of costs that may or may not have a direct affect on you and your loved ones:
Tax high-cost medical plans: "Cadillac" plans will be taxed, but of course the insurance companies will most likely pass these costs along to their customers.
Increase Medicare tax on the rich: Individuals making $200,000 ($250,000 for joint filers) will see a .9% increase in their Medicare tax to 2.35%. Obama would also add a new 2.9% Medicare tax on these individuals' investment income.
Require employers to pay if they don't provide coverage: Employers who don't offer an affordable plan will be charged $3,000 per full-time worker, while employers who don't offer insurance at all will be charged $2,000 per full-time worker. This only applies to employers that have 50 or more employees.
New fees for health industry: New fees would be imposed on drug makers, medical device manufacturers, and insurance companies. Also, there will be a limit on compensation paid by health insurance companies.
Cut various health tax-breaks: An additional 10% penalty would be imposed for non-health related withdrawals from health savings accounts. A $2,500 limit would be imposed on flexible health spending accounts through employers. Also, the amount of medical expenses necessary to qualify for a federal tax deduction would be increased.
Gerber Life Medicare Supplement to Release in New States
If you haven't heard by now, Gerber Life Insurance Company will soon release its blockbuster Medicare supplement in the following states: Alabama, Arizona, Louisiana, Ohio, Oklahoma, Oregon, Texas, Virginia, Washington, and West Virginia. For more information contact us.
Fox Ejected from Medicare Drug Program
Fox Insurance Company of New York is no longer a part of the Medicare prescription drug program. The Centers for Medicare & Medicaid Services explained its decision to kick out the company stating Fox did not meet Medicare's requirements to provide enrollees with prescription drugs according to recognized standards of care, and also jeopardized the health and safety of Fox enrollees in the 21 states where it operates. Fox enrollees can obtain their drugs through LI-NET starting on March 17. They will also be able to choose a new Part D plan through May 1, 2010. After the date, Medicare will automatically enroll them into a new plan.
Sources: NPR, CNN, Gerber Life, Senior Journal