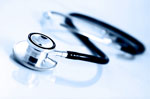 According to a report released Thursday by the Community Oncology Alliance and Avalere Health, Medicare currently only pays 56% of chemotherapy expenses and will further decline by 20% down to 45% in 2013. The report states that the average oncology practice currently loses $500,000 a year and many are being forced to pass on some or all of their losses onto patients with private insurance.
The Reuters article from which this post is sourced, interviewed Dr. Shannon Penland of Jefferson Medical Associates in Laurel. Mississippi. Dr. Penland explained that the more business she took in, the more money was lost. In just eight months since starting she amassed a $300,000 debt. She later went on to state that treating cancer is threatening the entire practice, and that she is considering leaving cancer care and going into internal medicine.
The report concludes that many cancer centers are losing money on patients and predict many will be forced out of business. The report also identified that patients in rural areas are the most likely to see their cancer treatment centers closed first. One other thing to note about the report is that it mentions that the cuts to Medicare will threaten other specialties in the medical field as well.
Special Notice: Big changes are coming to psmbrokerage.com. Over the next few days we will be making changes to our site. This will not affect functionality of our site, however you may see some visual inconsistencies during the process. The changes we are making aim to improve site navigation, provided added content, and refresh the overall look of the site.