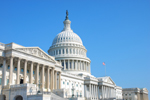 It's been awhile since we reported on health care reform and much has transpired since then. Democrats are suffering losses from both elections and retirement. In December, Rep Bart Gordon (Tenn.) decided not to seek a 14th term, and joins Reps. Dennis Moor (Kan.), John Tanner (Tenn.), and Brian Baird (Wash.) as Democratic members in swing districts who have announced their retirements. Democrats lost gubernatorial elections in New Jersey and Virginia, and most recently lost the special Massachusetts senate race when Republican Scott Brown defeated Democrat Martha Coakley. The latter is significant as it breaks the Democrats' 60-vote, filibuster-proof majority in Washington.
Democrats have been trying to pass health care reform before the swearing in of Scott Brown, but yesterday Nancy Pelosi (D-Calif.) announced that she lacks the votes to quickly move the Senate's version of health care reform through the House. According to Alan Fram at the Associated Press, Julie Rovner at NPR, and several other analysts, this is a devastating blow to one of President Obama's most important issues. They also believe the recent elections are the American public's way of saying it wants more balance in government where legislation isn't forced through by one party.
The recent setbacks for the Democrats have re-energized Republicans who are now more steadfast in their opposition to the current health care reform bills and other legislative issues promoted by Democrats. Now Democrats are discussing splitting up the health care reform bill into separate pieces and passing each issue one-by-one with the most popular issues coming up for a vote first. Several experts quoted by NPR don't see this strategy working, as many of the reforms are dependent on others, so even if one gets voted on and passed, it may not be able to be implemented until other reforms are passed too. Splitting up the reforms also makes it easier for opponents to fight them.
Democrats were hoping to wrap up the health care reform issue next month, but with all the recent developments, that isn't going to happen.