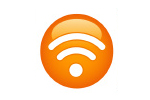 Many of you are already familiar with referrals: getting existing customers to recommend you to others. The value of referral business is significant as these customers were obtained without expending time and money marketing directly to these customers. Now imagine getting an exponential amount of referrals from sources you never served from places you've never heard of. This is the power of Inbound Web Marketing.
Before I get into the strategies, let me give a brief review to those of you who may be unfamiliar with this concept. In the 21st century, marketing can be split into two categories: Outbound and Inbound. Outbound marketing consists of traditional marketing efforts such as telemarketing, tradeshows, direct mail, TV/Radio, print ads, and newer techniques such as E-blasts. These methods require that you interrupt whatever the customer is currently doing with or without their permission. With customers being bombarded by so many ads on TV, radio, Internet, roads, and practically everywhere else they go, they are getting better and better at ignoring such ads. This of course reduces the ROI on your marketing investment.
Inbound marketing consists of search engine optimization, link exchanges, blogging, video and audio podcasting, and social media. The significant difference here is that since customers are actively seeking out your products and services you automatically have their permission to inform them of how great your business, service, and products are. You also have their undivided attention. When a customer is searching for something that is their focus. They will continue to search and be focused until they find the solution they seek. This is something that is so elusive with traditional outbound marketing efforts. As an added bonus, your "broadcast" cost is minimal to nothing.
Here are some inbound web marketing strategies you will want to implement if you haven't done so already:
1.) Location. Location. Location. The phrase made famous by realtors around the world is equally applicable to the land of the Internet. When I speak about location, I am referring to your ranking on the search engines. Non-paid search result positions 1-5 on any search engine such as Google, Yahoo, or Bing are considered top "real-estate." Now how to get there is a whole other blog post, but I will say that if your Web site is just starting out, you will want to focus on long-tail keywords that are very specific to your market and are easier to rank for. "Vermont Medicare Quotes" will be a whole lot easier and faster to rank for than "Medicare Supplement." You may not generate as much traffic, but the leads you do get will be highly qualified.
2.) Get Social. Meet your new friends Facebook, Twitter, and LinkedIn. Now, your elderly clients may have no idea what these are, but their children do. Remember, many of the people searching for Medicare and other insurance information tend to be relatives of seniors who are more Web savvy. So make sure you setup accounts on these sites and include them in your traditional marketing materials. And once you've set them up make sure you maintain them by linking to different content on your site or getting out important information fast. For example with Twitter you can inform them "GA United of Omaha now Available. Call 1-800-555-5555 for more info" as soon as you find out. Best of all? These tools are free.
3.) Get Partner Links. Nothing is free, but many things don't have to cost money. Is there an organization in your industry that doesn't compete directly with you? Partner with them and exchange links. For example, if you only sell Medicare products, you may want to link to an organization you trust that focuses on long-term-care products. The partner of course will link to your site in exchange and you'll generate referrals from that site.
4.) Speak Up. Who doesn't like free advice? This is where blogging comes in. The most important thing about a blog is to keep it updated. The vast majority of blogs are abandoned after just a few weeks. So if you want your blog to be a referral tool, you have to maintain it and maintain it well. Anyone can just link to content already created or reword existing articles. Take the time to offer your unique expertise and professional opinion and your customers will keep coming back to learn more and refer your blog to others. Don't have time to write extensive blogs? Then consider commenting on other blogs and through Internet forums frequented by seniors. Seniors love to talk and read about current events – leverage it.
5.) Broadcast Yourself. Don't like writing? Make a Web video. Don't like how you look on video? Make an audio podcast. Just like blogging, you can spread your wealth of knowledge and other information through these other effective mediums. Once you've created the content, you may be wondering how exactly to get it out there for everyone to see. Well there is the famous YouTube, but you'll also want to post your content on these other great sites that can generate organic leads to your site:
Delicious
Digg
Facebook
Flickr
LinkedIn
StumbleUpon
Twitter
YouTube
PRweb
These are just a sample of the thousands of sites where you can post your content. The more places you post – the more potential customers will find you.