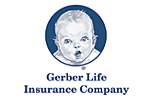 Just in case you may not have heard, Gerber Life's Medicare supplement is now available to consumers in 23 states. To view the marketing materials for this product click here. If you have any questions regarding this product, please feel free to contact us.
Weekly Recap:
Doctors May Face 21% Pay Cut: This week a bill named the Medicare Physician Fairness Act was voted down by a vote of 47 to 53. This bill sought to eliminate the current automatic payment formula for physicians that recommends doctors' Medicare pay be cut. This year the formula recommends that physician pay be cut by 21% in 2010. Supporters of the bill say that the pay cut will mean that doctors will increasingly refuse to treat Medicare patients. Opponents of the bill argue that eliminating the formula without a replacement would add $246.9 billion to the national deficit. American Medical Association President-elect Cecil Wilson, M.D. states that physicians face Medicare cuts of about 40% over the next five years.
Medicare Fraud Grows: A very interesting article appeared on CNN this past week detailing the rising amount of Medicare fraud among organized crime gangs. They provide the example of crime boss Konstantin Grigoryan, a former Soviet army colonel who took more than $20 million from Medicare. They also note several other examples of multi-million dollar Medicare scams. Essentially these gangs steal doctors' and patients' identities to file false claims to Medicare and Medicaid for millions. To read more about this, click here.
The Beginnings of US Insurance System: This may be old news for some of you, but for those of you who want to know more about the history of the industry we work in, NPR has an educational article summarizing the history of the current U.S. health system. It's surprising to think that we aren't that far removed from a time when doctors advised people to transplant a goat gland into their bodies over the radio. To read the article, click here.
Stricter Background Check Proposed: The Senate Finance Committee amended a new provision to its health care bill that requires stricter background checks for nursing home workers who have direct access to patients. The provision was offered by Sen. Debiie Stabenow (D-Mich.).
Sources: NPR, Senior Journal, CNN, Modern Healthcare