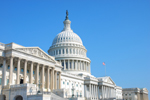 On Tuesday the Senate Finance Committee rejected two health care public option proposals. A handful of moderate Democrats and all 10 Republicans on the committee voted to exclude a public option from the current, $900 billion, 10-year plan under consideration. The first proposal was rejected 15-8 with five Democrats opposed, while the second proposal was voted down 13-10 with three democrats voting against.
Depending on the slant of your news source, some consider this to be a death knell for the public option as this vote indicates that supporters are short of the 60 votes needed to prevent a filibuster and get the public option passed. Those is support of the public option state that this recent rejection doesn't matter since the real points of contention are when the time comes to merge the finance committee bill with a bill from the health committee that does include a public option, and later when Senate legislation must be merged with legislation in the House that also includes a public option.
The Senate Finance Committee proposed its own alternative to the public option – non-profit health insurance cooperatives. Proponents of this option believe that absent the focus on profit, such cooperatives will provide greater value and quality for its customers. Opponents cite the lack of historical data as a primary reason why such cooperatives are not a viable alternative. Now that insurance cooperatives are in the national spotlight, more studies are expected to take place to assess their feasibility.
Weekly Recap:
Life Insurance Selling Grows: According to the Pittsburgh Post Gazette, the current economic hardship has resulted in a dramatic increase of senior citizens selling their life insurance policies in order to get cash. However many of these senior don't realize the possible negative consequences of doing so, such as losing Medicaid status, having to provide all medical records to investors, and tax issues. Though a $12 billion industry, little regulation exists. Now Sen. Herb Kohl, Chairman of the Senate Committee on Aging has requested the SEC to look into industry practices and provide better rules and regulations to better safeguard seniors.
'Tis the Season: For seasonal shots that is. Though H1N1 hasn't spread among the senior population, there are still other diseases that seniors should guard themselves against. Remind your clients to get their seasonal flu and pneumonia vaccinations as seniors are more susceptible to these diseases according to the Center for Disease Control and Prevention. Recommended adult immunization schedule - United States, 2009
Part B Increase News: The House passed a bill that will prevent an increase in the Medicare Part B insurance. The bill makes $567 million available to pay for the additional cost. To become law, the bill still needs to be passed by the Senate and signed into law by President Barack Obama. Next up for the bill – the Senate Finance Committee.
Sources: CNN, NPR, CDC, Senior Journal, PPG