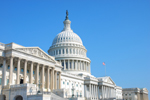 On Wednesday, Senator Max Baucus (D-Montana) introduced a new bill that primarily seeks to make health care coverage mandatory, and to do so in a way that would not add to the federal deficit. What's even more interesting is what is not in the bill – a public option. The prominent Democratic bill symbolizes how divisive an issue a public option is even among the Democratic party. Despite the lack of a public option, the bill has no Republican support.
The bill is said to cost $856 billion over 10 years and will be financed through $500 billion dollars in spending cuts, much of it coming from Medicare. An additional $350 billion will be generated through new taxes and fees. Many of the new fees are directed toward private medical companies ranging from insurance companies to medical device manufacturers to pharmaceutical companies. For the official release and details of the bill click here.
In other news:
More Seniors to Work Beyond 65: According to a study by the University of Michigan Institute for Social Research, 57% of older Americans (aged 51 and older) plan to work full-time beyond age 65 (up from 47% in 2008), while 65 plan to work past age 62 (up from 60% in 2008). The survey also found that stock investment value among older Americans declined between 20-30% in 2008.
Baby Boomers Rival Seniors for Most Costly: According to the Agency for Health Care Research, hospitals spent nearly the same to care for baby boomers (54-64) as they did for seniors (65 and older). The numbers? Baby boomers: $56 billion – Seniors: $59 billion. The average hospital stay for a baby boomer costs $11,900, with seniors slightly higher. Males in both groups saw higher hospitalization rates than females (151.7 stays per 1000 vs. 140.4 stays per 1000).
Money Talks: According to the non-partisan Public Campaign Action Fund, 14 of the biggest health insurance companies have spent roughly $200 million to influence the health care reform debate since January 2009. The figure was derived by analyzing all forms of political spending, such as campaign contributions and lobbying expenses.
Insurance Companies to Lose Anti-trust Exemption?: According to ModernHealthcare.com, Democratic politicians have introduced bills that would strike down the McCarran-Ferguson Act of 1945 that is cited by many health providers as allowing consolidation among major health insurance companies that would normally breach anti-trust laws. Similar proposals have been introduced before, but supporters are hopeful the issue will get more attention in the current political climate.