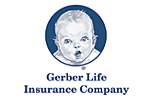 The Gerber Life Medicare supplement launch has no doubt inundated your inbox with about 50 emails regarding this product from various entities, so if you've made it to this page, I want to personally thank you. Like you, everyone here at PSM is seeing the famous baby face in their dreams at night with the massive amount of activity that has taken place since Tuesday. Our phones have been ringing constantly, and our website has seen 10,000 page views since the release of the product. If you haven't seen our national press release, check it out at: http://www.prweb.com/releases/Medicare-Supplement/Gerber-Life/prweb2837364.htm If you are still on the fence about this product, we encourage you to call us to learn why this product is set to be one of the most competitive in the market. For reference here is a direct link to our Gerber Life Medicare supplement landing page with more links to rates and contracting information.
Weekly Recap:
Remembering 9/11: PSM will take a moment of silence today to honor those who lost their lives during the events of 9/11.
President Obama's "Full-Court Press": Beginning with addressing a joint session of Congress on Wednesday night, President Obama will be making several speeches detailing his vision for health care reform. Of course, the biggest news stemming from the speech seems to be the outburst from Joe Wilson (R-SC) who shouted "You lie" when Obama stated that his health reform vision doesn't include coverage of illegal immigrants. Here are some of the other details stemming from the speech:
* No one will lose health insurance coverage if they already have coverage.

* Insurance companies will not be able to deny individuals coverage because of pre-existing conditions.

* Inclusion of Sen. McCain's (R-AZ) plan to cover people without insurance if they can't afford it and can't wait four years until the Health Insurance Exchange is established.

* The majority of health care reform will be paid for by cutting Medicare costs.

* The most expensive insurance plans will be taxed, with the revenue paying for reform.

* Medicare malpractice reform is another possible way to pay for reform.

* A public option is not mandatory.

* Those who already have health insurance through a job, Medicare, Medicaid or the VA, will not be required to change coverage or doctors.

* Insurers will be required to cover basic checkups and preventive care.

* Health care reform will not result in euthanasia or death panels for the elderly.

* Out-of-pocket expenses will be capped.
Chronic Conditions Highest Among Elderly Women: Last week, a Health and Human Services report showed that chronic conditions are most prevalent among women because they live longer. This may seem like a no-brainer, but the report does have some very interesting quantitative data that you may find useful to present to your clients. Here are some of the most interesting points:
* Among people age 80 and older, 93% have at least one chronic condition and 78% have two more.
* The growth in Medicare Part B premiums from 2000 to 2018 is predicted to cost seniors an additional $1,577 per year out-of-pocket.
* 98% of Medicare spending is for beneficiaries with one or more chronic conditions.
* Senior women spent on average 17 percent of their income on health care in 2005.
For this and other HHS reports click here.