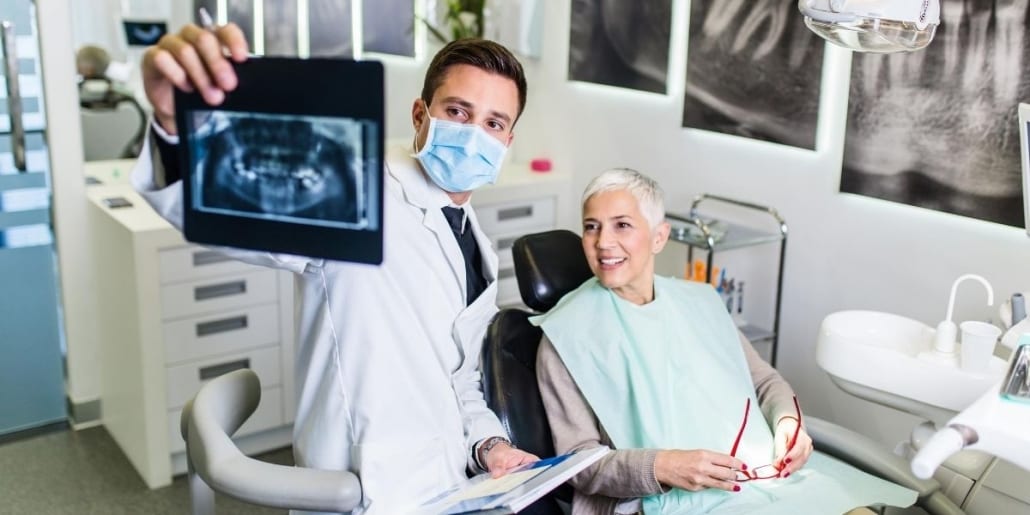 Almost Half of Medicare Enrollees Lacked Dental Coverage in 2019
An analysis by the Kaiser Family Foundation(KFF) found that close to half of Medicare beneficiaries, around 24 million people, did not have dental coverage in 2019.
In contrast, 94% of Medicare Advantage enrollees in individual plans are in a plan that offers access to some dental coverage.
The most common coinsurance for more extensive dental services, such as fillings, extractions, and root canals, is 50%. Meanwhile, about 10% of Medicare Advantage beneficiaries are required to pay a separate premium to access any dental benefits.
Nearly half of Medicare beneficiaries and more than two thirds of black beneficiaries, did not visit the dentist in 2019.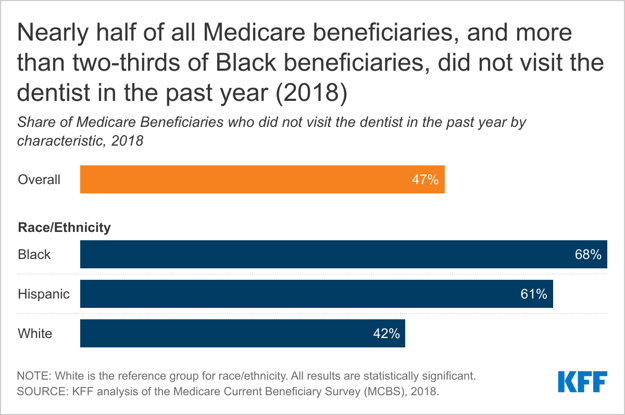 The Impact of Untreated Oral Care
Without dental coverage many people forgo dental care.
Poor oral health can exacerbate certain chronic conditions, and result in costly emergency room visits, KFF found. Medicare Advantage plans are the leading source of dental coverage for people with Medicare.
Among beneficiaries who have the ability to pay for dental treatment, many experience high out-of-pocket costs, with 20% of people spending more than $1,000 out-of-pocket on dental care.
Most Medicare Advantage enrollees with access to dental coverage have preventive benefits, such as cleanings, and access to more extensive dental benefits for services such as extractions and root canals that typically require 50 percent coinsurance for in-network care, and are subject to an annual dollar cap, the analysis finds.
The average annual cap on dental benefits is about $1,300 in 2021.
Among the factors policymakers likely will consider in determining whether to add a dental benefit to Medicare are the scope of covered benefits, the amount of beneficiary cost sharing for specific services, and the impact on overall Medicare spending and premiums.
Get contracted to Sell Dental Plans