AIG Rate Increase Notification

Important Changes to Guaranteed Issue Whole Life
At times, it is necessary to make adjustments to products in order to ensure long-term value for you, your clients, and AIG. For this reason, after a review of our Guaranteed Issue Whole Life (GIWL) product, we will be making the following changes. These changes will apply to all applications received on or after 5PM CST, September 14, 2018.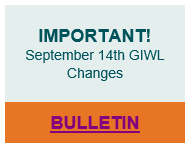 • Rates: GIWL rates will increase at varying percentages depending upon age and face amount. However; even with this change, our rates will remain competitive in the marketplace.

• Chronic Illness (CI) Benefit: The maximum amount available for acceleration will be adjusted from 50% of the face amount to 25%.

Please see important details in the bulletin.

Above changes do not impact any previously issued policies.
Additional Updates: