Aetna Supplemental: New year, new chance to earn a bonus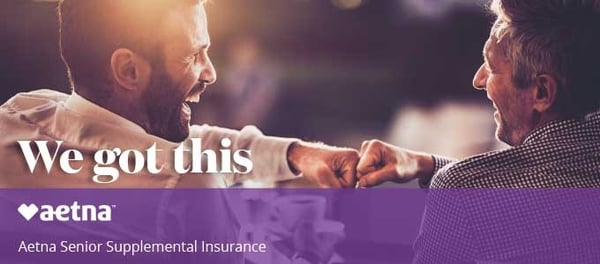 New year, new chance to earn a bonus
Submit qualifying applications of Medicare Supplement and ancillary products between January 1 - March 31, 2020 to earn a bonus. The more qualifying applications submitted and policies issued, the more bonus dollars you can earn!



Medicare Supplement bonus
Submit qualifying applications and receive a $100 bonus per underwritten application and a $25 bonus per open enrollment application. To receive a payout, you must submit a minimum of 5 signed applications (underwritten, guaranteed issue or open enrollment) and policies must be issued by dates indicated above.
Ancillary bonus
Submit qualifying applications of any of the qualifying ancillary products and receive a $25 bonus per application:
Dental, Vision and Hearing
Cancer and Heart Attack or Stroke/Plus
Hospital Indemnity/Flex
Recovery Care/Nursing Facility Care
Home Care/Plus
Policies must be issued by dates indicated above, with $180 minimum annual premium
Not appointed with Aetna Supplemental? Request details here
Additional Updates: