Aetna releases New telephonic enrollment option for Medicare Advantage sales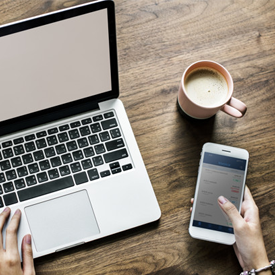 The Remote Agent Telephonic Enrollment (RATE) tool is a powerful, new feature that lets you enroll your clients by phone, after you've completed the initial face-to-face meeting with them. It's available through the Ascend Virtual Sales Office app.
To use RATE, you must have an iPad. You'll also need to complete a short user training and quiz. Just contact us at 800-998-7715 to schedule a training session.
How it works
Step 1: First, you meet with your client and provide the required sales presentation and materials. (Please note that RATE does not replace your one-on-one client appointments.) If your client decides to enroll sometime after that meeting, you can schedule an appointment to complete the enrollment by phone.
Step 2: At the scheduled date and time, your client will call you on your unique RATE-specific 1-800 phone number. You'll receive that call on your iPad.
Step 3: Next, you'll walk them through an approved telephonic enrollment script that's built into RATE to complete the enrollment. The calls are instantly and automatically recorded.
What are the benefits?
Save money — Enrolling by phone saves you from driving back to clients' homes to complete their enrollment. You'll save on gas, tolls and vehicle wear and tear.
Save time — RATE helps shorten the sales cycle, so you can see more clients.

Ensures compliant selling

— When you use this option, the enrollment call is instantly and automatically recorded, which can help protect you from complaints
Additional Updates: