Aetna has just released details on their 2020 retail program and you do not want to miss out on this exciting opportunity. Below are some highlights.
Why should I participate?
Access to high traffic retail locations that can drive leads and sales
Program requirements that are more relaxed than industry norms
Cost efficient bundles that are competitively priced
Agents have the opportunity for a $100 MMS credit
How much does it cost?
CVS location will cost $275
All other retail locations will cost $175
Request details today and one of our marketing representatives with send you all the details on how to participate.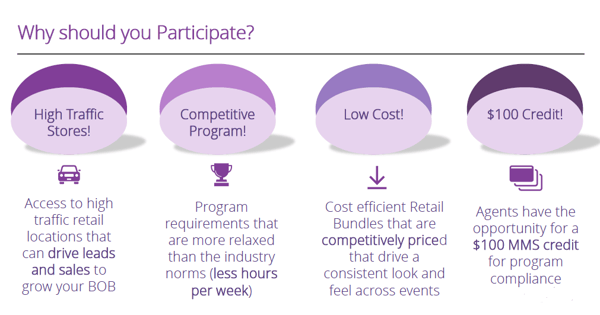 Additional Updates: