ACL Med Supp continues its impressive growth

ACL Continues to Expand its Competitive
Med Supp Product Line!
ACL has just added Iowa to their lineup of approved states.
Find out why so many agents are having success with this competitive Medicare Supplement. And don't forget about their writing agent bonus. One of the best in the industry. Details below.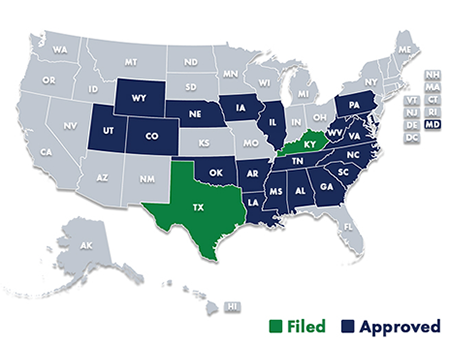 View state availability chart here
With state-of-the-art product features and technologies, securing Medicare Supplement coverage for your clients has never been easier. Request contracting and marketing materials now!
Check out these highlights:
• Instant Issue™ Application Approval
• True Point-of-Sale™ Underwriting
• Live Review™ Underwriter Access
• Telephone Signature Capabilities
• Responsive eApplication
Ask about the APP BONUS program!
• $160 per eApp Underwritten Bonus
• $40 per eApp Open Enrollment Bonus
Don't wait! Now is a great time to get ahead of the competition and be ready to go upon approval. Request details today.