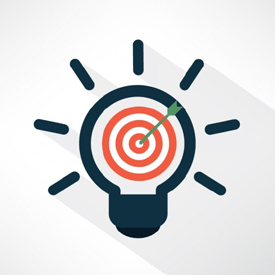 3 Ways Top Sellers Break Through Resistance
As sellers, we must immediately break down prospect resistance by creating a great first impression. Yet most salespeople fail to do so -- repelling buyers and making them think, "It's a salesperson, how do I get them off the phone?"
The best reps know what they're facing each time they call and have developed repeatable strategies for dispelling resistance.
Here are three tactics they use.


1) Cut the clichés
Most sellers open their calls with clichés, immediately turning off their prospects.
These are the most buyer-repellent statements I hear in my coaching work:
How are you today?
Is this a good time to talk?
Could I have a few minutes of your time?
I was wondering if maybe you would be interested in …
This is (name) and I'm calling to tell you about … (followed by a 2-minute monologue)
I'll only take a minute of your time.
I'd like to talk to you about …
I think that I can …
Are you looking for ways to become more profitable?
I have a product that can save you money.
I'm in the business of making our customers more successful.
I create partnerships with our buyers to help them save money on …
I want to show you how we would help you …
I know we can save you time and money.
Cutting the salesy statements will instantly increase your success rate because you are not creating resistance. This is especially true for the ubiquitous, "How are you?" Every buyer on the planet has heard that exact phrase at the beginning of a sales call they didn't want to take. After my clients stop using this question on calls, they typically see a 25% jump in success.
When you call, your buyers are usually busy doing other work -- which means you're 99.9% likely to be interrupting them. Instead of ignoring this fact, use it to your advantage.
Try: "Mary? This is Colleen Francis. I know you weren't expecting my call; have I caught you at a bad time?"
When it comes to receiving a sales call, it's always a bad time, so it's a refreshing change when the person who's making the call recognizes this upfront. When we use this statement at the beginning of a call, we almost always get with the same answer: A laugh or chuckle, followed by either: "It's always a bad time, but what's up?" or "Sure it's a bad time, why are you calling?"
The magic in this answer is that now it is the buyer's choice that you're on the phone with them -- not yours. When a buyer feels like they're being held hostage in a conversation, they tune out and start planning their escape. When it's their choice the two of you are talking, however, they're far more likely to listen to what you have to say and participate.
2) Switch your focus
Sales calls are about the buyer -- not about you. If the buyer hears the word "I" first, they think, "Who cares what you want? What about me?"
Your buyer is focused on what's in it for them, so give it to them right up front.
Try some of the following ideas:
If you're calling because of a referral, use the reference's name first, as in: "Colleen Francis suggested we talk."
If it's a follow-up call, remind them what they wanted you to do: "The last time we spoke, you asked me to call today with pricing information."
If this is an outreach call and you don't have a reference, build a third-party story focused on people like your buyer, such as: "CIOs like yourself have been pleased with the security our product offers from email viruses. They've told me that … Is that important to you?"
If you don't know who you should be talking to, try a question, like: "Maybe you can help me?" People usually have a difficult time refusing help when they're asked for it, so make sure you use that word.
If you reach the gatekeeper of a client you've had a hard time contacting, try: "Maybe you can help me? I've been trying to reach Ms. Francis for a week now with no luck. Do you know if there's a best time to find her in her office?"
3) Drop the assumptions
Be careful about making broad claims -- buyers who don't know you will instinctively poke them for holes.
Many will react with: "You don't even know me. How do you know you can do that? You have no idea what you're talking about, so I'm going to argue with you and then get rid of you."
Replace assumptive language with examples and questions, such as:
"Mary, business owners like you tell me that we've been able to save them money on their printing costs. Depending on your printing requirements, it might be possible that we can do the same for you. Can we discuss your printing requirements now?"
Ultimately, you can build a relationship and avoid creating resistance by focusing on two key things going into a call:
The buyer's needs and goals (versus your own)
Starting a conversation (rather than trying to sell)
These two areas will help you relax and project an open, friendly demeanor. Instead of encountering resistance, you'll get a warm response
Source: https://blog.hubspot.com/sales/how-to-overcome-prospect-resistance#sm.001t8llzr147zf1yvla140tr9u4td
Additional Updates:
• Marketing your business on Facebook - Best Practice Guide -

Download


• Extended: Renaissance Med Supp Cash Kickoff Contest -

View


• Aetna Spring into Action Sales Incentive -

View


• Bankers Fidelity Assurance Company launches in Kansas -

View


• Express: Mutual of Omaha weekly updates -

View


• VALUES quote of the week -

View


• Skyrocket your Med Supp sales by selling online -

View


• Free Med Supp online quoting tool for PSM agents -

View