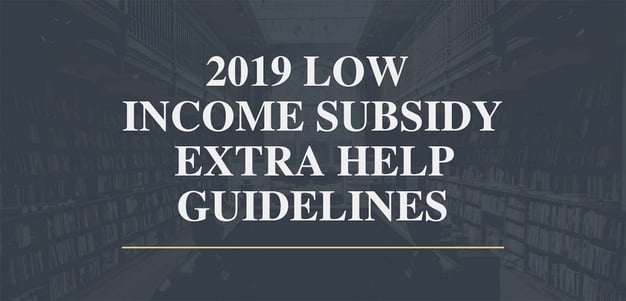 Help your clients with their prescription costs:
Extra Help, also commonly known as Low-Income Subsidy (LIS), is a federal program that aides Medicare beneficiaries with some or most of the costs associated with their Part D Prescription Drug coverage, based on their income and assets.
The National Council on Aging (NCOA) has released the updated 2019 Income and Asset Limits for those who may qualify for Extra Help/LIS. Below is a snapshot of the limits.



There are resources available to you and your clients regarding Medicare Part D, what it covers, applying for extra help, and much more.

Click on the link below for the complete LIS/Extra Help chart:

2019 Extra Help/LIS Chart

The comprehensive list of resources, provided by NCOA, can be found here:

https://www.ncoa.org/resources/
Additional Updates: