2019 Annual Enrollment Period (AEP) Events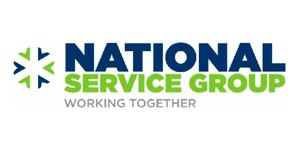 It's that time of year where carriers are in the process of setting up events for the upcoming Annual Enrollment Period (AEP). The 2019 AEP is from October 15th through December 7th. Below is information that may be helpful to you during the upcoming AEP events.
Remember, during marketing/sales events, plan representatives may discuss plan-specific information (e.g., premiums, cost-sharing and benefits), distribute health plan brochures, enrollment material and accept enrollments.
If you are doing an enrollment at an event, presentations/enrollments must consist of the entire enrollment process and the meeting location should be in a private area where the beneficiary's personal information cannot be overheard by a passerby.
There are two main types of marketing/sales events and both types of events must be reported to CMS by the carrier. Both types of marketing/sales events have the same CMS marketing guidelines listed below:
Formal Event: A formal event is typically in an audience/presenter format with an agent, broker or producer formally providing specific health plan or product information via a presentation.
Informal Event: An informal event is conducted with a less structured presentation or in a less formal environment. Typically, there is a table or kiosk staffed by a plan representative who can discuss the merits of a plan's products. Remember, the beneficiaries must approach you.
If you have scheduled an event and you must cancel:
Notification of cancelled sales events should be made at least forty-eight (48) hours prior to the originally scheduled date and time of the event.

If you are unable to attend a scheduled event, it is up to the agent/up-line to find a suitable replacement, per the carrier's guidelines.
Note: If the carrier has stricter event guidelines relating to event submission and/or cancellation, the carrier rules supersede the above-described guidelines.
Additional Updates: